Welcome from the PTA President


As we look forward to the new school year, I want to welcome new and returning families to your Twinbrook Parent Teacher Association (PTA).  Throughout the year, the PTA sponsors programs that enhance student learning and development at Twinbrook, as well as strengthen the bonds of our diverse community.  I was a graduate of Twinbrook ES in the late 80's and the school has a special place in my heart.
I invite you to join and volunteer (fundraising and volunteer coordinator positions are currently vacant) with the PTA this year as we support our children by:
• Raising funds to support field trips, programming for assemblies, and much more
• Advocating for the Twinbrook ES building renovation and expansion project with our public officials
• Sponsoring social events that build our school community
• Showing our appreciation to the outstanding teachers and staff of Twinbrook ES
You can start supporting your PTA today by participating in Easy Fundraising. This is an important source of funding for us and it costs you nothing.
~Jennifer Wood
Update on Capital Improvement Plan


The Board of Education met on August 31 to retire the current Rev/Ex Program and institute the new Key Facility Indicators Plan in making decisions on school improvements. Unfortunately, Twinbrook was not included in the list of schools for improvement during the 2019-2024 school years.  You can read more at: http://www.boarddocs.com/mabe/mcpsmd/Board.nsf/files/AQRPC2615B88/$file/Update%20on%20CIP%20PPT%20AC.pdf
Boundary Study Update


The Boundary Advisory Committee has issued its final report on the Boundary Study for RMES #5. The superintendent will release his recommendations for the boundaries of RMES #5 in October 2017 and the Board of Education will make a final decision by November 27, 2017.  The final report can be read at: http://gis.mcpsmd.org/boundarystudypdfs/RMES5_BoundaryStudyReport083017.pdf
Back to School Night


Join us on September 13th for Back to School Night!  Learn about your child's classroom and don't forget to stop by the PTA table!
6:00 – 6:30 pm     Staff Introductions (All Purpose Room)
6:30 – 8:00 pm     Classroom Visits
Restaurant Night


Modern Market in Congressional Plaza is hosting our first Restaurant Night of the year on September 20th from 5:00 -8:00 pm.  They will donate 50% to PTA for everyone who comes in and mentions Twinbrook PTA at the register!

Join us at the Silver Diner on October 11 for Restaurant Night.  Great food, great friends and raising money for the PTA? What better reason do you need to eat out?
Girl Scouts at Twinbrook


Discover how your family can become a Girl Scout Family!  Join Girl Scout representatives on September 20th from 6:30-7:30 for a parent information/troop formation meeting. Twinbrook Troop 33048 currently represents girls from K-4 grades. Contact Lynn Thompson at lthompson@gscnc.org for more information.
PTA Meeting


We need your input at our first PTA meeting of the 2017-2018 school year!  Join us at the school on October 3rd from 7:00 – 8:00 pm.  We will be discussing upcoming events and voting on the budget.
Curriculum Night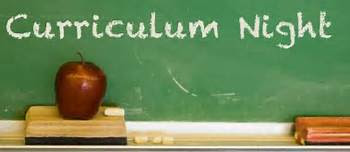 Curriculum night is being held on October 19th from 6:00 – 8:00 pm.  Find out what changes to the curriculum are being implemented this year.  Master Method Karate  will partnering with the school again this year and will be at curriculum night for questions and sign ups.
Fun Run


It's already time to start thinking about our biggest fundraiser of the year!  The Fun Run will take place on November 3, 2017.  Check out our success from last year!  We are looking for volunteers to help out with this year's event.  Please contact president@twinbrookpta.org if you are interested.
Spirit Wear


Show your school spirit and raise funds for the PTA!  You can order at any upcoming PTA event or fill out an order form and send it in to school with your student (English/ Spanish).  For questions, send an email to president@twinbrookpta.org.
Join the PTA


It's time to join the PTA for the 2017/2018 school year!  Did you know schools are becoming more dependent on PTAs for fundraising to supplement school budgets? You will play an important role in helping the school acquire resources and reward children. Our fundraising supports:
Programs/supplies not in the school budget, including field trips
Evening events for families                      
School yearbooks
Books and websites used in the classroom
School assemblies
Find out more about how important you are!  You can join online at:  https://twinbrookpta.org/join-the-pta/ or download the forms (English Membership Form 2017/2018 – Spanish Membership Form 2017/2018) and send it with your student.  Contact membership@twinbrookpta.org with questions.
==========================================================================
Bienvenida del Presidente de la PTA


Mientras esperamos el nuevo año escolar, quiero dar la bienvenida a familias nuevas y regresando a su Asociación de Padres y Maestros de Twinbrook (PTA). A lo largo del año, la PTA patrocina programas que mejoran el aprendizaje y desarrollo de los estudiantes en Twinbrook, así como fortalecer los lazos de nuestra comunidad diversa. Yo era un graduado de Twinbrook ES a finales de los 80 y la escuela tiene un lugar especial en mi corazón.
Los invito a unirse y ser voluntario (la fundación y los puestos de coordinador de voluntariado están vacantes) con la PTA este año mientras apoyamos a nuestros hijos:
• Recaudar fondos para apoyar viajes de campo, programación para asambleas y mucho más
• Abogar por el proyecto de renovación y expansión del edificio Twinbrook ES con nuestros funcionarios públicos
• Patrocinio de eventos sociales que construyen nuestra comunidad escolar
• Mostrar nuestro agradecimiento a los destacados maestros y personal de Twinbrook ES
Usted puede comenzar a apoyar a su PTA hoy participando en Recaudación de fondos fácil. Esta es una fuente importante de financiación para nosotros y no cuesta nada.
~ Jennifer Wood
Actualización del Plan de Mejoras de Capital


La Junta de Educación se reunió el 31 de agosto para retirar el actual Programa Rev / Ex e instituir el nuevo Plan de Indicadores de la Instalación Clave para tomar decisiones sobre mejoras escolares. Desafortunadamente, Twinbrook no fue incluido en la lista de escuelas para mejorar durante los años escolares 2019-2024. Puede leer más en: http://www.boarddocs.com/mabe/mcpsmd/Board.nsf/files/AQRPC2615B88/$file/Update%20on%20CIP%20PPT%20AC.pdf
Actualización del estudio de límites


El Comité Consultivo de Límites ha emitido su informe final sobre el Estudio de Límites para RMES # 5. El superintendente publicará sus recomendaciones para los límites de RMES # 5 en octubre de 2017 y la Junta de Educación tomará una decisión final para el 27 de noviembre de 2017. El informe final se puede leer en: http://gis.mcpsmd.org/boundarystudypdfs/RMES5_BoundaryStudyReport083017.pdf
Noche de Regreso a la Escuela


¡Únase a nosotros el 13 de septiembre para la Noche de Regreso a la Escuela! ¡Aprenda sobre el salón de clase de su niño y no olvide parar en la mesa de PTA!
6:00 – 6:30 pm Presentaciones del Personal (Sala de Uso Universal)
6:30 – 8:00 pm Visitas a la Clase
Noche en el restaurant


Modern Market en Congressional Plaza es el anfitrión de nuestra primera noche de restaurante del año el 20 de septiembre de 5:00 -8: 00 pm. ¡Donarán el 50% a la PTA para todos los que vengan y mencionen la PTA de Twinbrook en el registro!


Únase a nosotros en el Silver Diner el 11 de octubre para Noche de Restaurante. Buena comida, grandes amigos y recaudar dinero para la PTA? ¿Qué mejor razón necesitas para comer fuera?
Girl Scouts en Twinbrook


Descubra cómo su familia puede convertirse en una Familia de Girl Scouts! Únase a los representantes de Girl Scouts el 20 de septiembre de 6: 30-7: 30 para una reunión de información de los padres / formación de tropas. Twinbrook Troop 33048 actualmente representa a las niñas de los grados K-4. Póngase en contacto con Lynn Thompson en lthompson@gscnc.org para obtener más información.
Reunión de la PTA


¡Necesitamos su opinión en nuestra primera reunión de la PTA del año escolar 2017-2018! Únase a nosotros en la escuela el 3 de octubre de 7:00 – 8:00 pm. Estaremos discutiendo los próximos eventos y votando sobre el presupuesto.
Noche de Currículo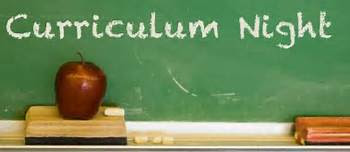 Noche de currículo se lleva a cabo el 19 de octubre de 6:00 – 8:00 pm. Averigüe qué cambios en el plan de estudios se están implementando este año. Master Method Karate se asociará con la escuela de nuevo este año y estará en la noche del currículo para preguntas y suscripciones.
Carrera divertida


Ya es hora de empezar a pensar en nuestro mayor recaudador de fondos del año! La Fun Run tendrá lugar el 3 de noviembre de 2017. ¡Echa un vistazo a nuestro éxito del año pasado! Estamos buscando voluntarios para ayudar con el evento de este año. Por favor, póngase en contacto con president@twinbrookpta.org si está interesado.
Desgaste spiritual


¡Muestra tu espíritu escolar y recauda fondos para la PTA! Usted puede ordenar en cualquier próximo evento de PTA o llenar un formulario de pedido y enviarlo a la escuela con su estudiante (inglés / español). Para preguntas, envíe un correo electrónico a president@twinbrookpta.org.
Únete a la PTA


¡Es hora de unirse a la PTA para el año escolar 2017/2018! ¿Sabía usted que las escuelas se están volviendo más dependientes de las PTA para recaudar fondos para complementar los presupuestos escolares? Usted desempeñará un papel importante ayudando a la escuela a adquirir recursos y recompensar a los niños. Nuestra recaudación de fondos apoya:
● Programas / suministros no incluidos en el presupuesto de la escuela, incluyendo excursiones
● Eventos nocturnos para familias
● Anuarios escolares
● Libros y sitios web utilizados en el aula
● Asambleas escolares
¡Descubre más sobre lo importante que eres! Puede unirse en línea en: https://twinbrookpta.org/join-the-pta/ o descargar los formularios (Formulario de Membresía 2017/2018 – Formulario de Membresía Española 2017/2018) y enviarlo con su estudiante. Póngase en contacto con membership@twinbrookpta.org con preguntas.