Picture Day
Don't forget, picture day is tomorrow, September 18.  We can't wait to see all the beautiful smiles!
Volunteer Training


As a reminder, anyone who wishes to volunteer for the school or the PTA, must have completed the MCPS Child Abuse and Neglect training. If you completed the training last year you do not need to renew until 2020.  There are 2 components to the training, an online portion that you can do at home and and in-person portion presented by Ms. Fahri and Mrs. Abarca.
You can find the policy and training here: http://www.montgomeryschoolsmd.org/childabuseandneglect/
Dads Take Your Child to School Day


Calling all fathers, step-fathers, grandfathers, uncles, brothers, father-figures!  Bring your child to school on September 19 and join us in the All-purpose room from 9:00-9:25 for donuts and coffee, board games and an opportunity to take the Twinbrook volunteer training.
Stay and Play
Cheer Club


Enjoy this fun, recreational cheerleading class where everyone is on the squad! Children learn motions, formations, cheers and chants in a fun and active environment. Skills will help develop self-esteem, coordination, and teamwork. Sign up today!
| | | | | |
| --- | --- | --- | --- | --- |
| GRADES | COURSE # | DATES | TIME | COST |
| K-5 | 3625 | Wed, Sept. 27-Nov.1 | 4:00 pm – 4:50 pm | $65R/$75NR |
Cartoon Creations


Join us in learning the art of cartooning, including imagining and sketching animals and characters, designing spacecraft, preparing animation cells and discovering the creative process for comic strips. (No class Oct. 31). Sign up today!
| | | | | |
| --- | --- | --- | --- | --- |
| GRADES | COURSE # | DATES | TIME | COST |
| 1-5 | 3627 | Tues, Sept. 26 – Nov.7 | 4:00 pm – 5:00 pm | $65R/$75NR |
Restaurant Night


Modern Market in Congressional Plaza is hosting our first Restaurant Night of the year on September 20th from 5:00 -8:00 pm.  They will donate 50% to PTA for everyone who comes in and mentions Twinbrook PTA at the register!


Join us at the Silver Diner on October 11 for Restaurant Night.  Great food, great friends and raising money for the PTA? What better reason do you need to eat out?
Girl Scouts at Twinbrook


Discover how your family can become a Girl Scout Family!  Join Girl Scout representatives on September 20th from 6:30-7:30 for a parent information/troop formation meeting. Twinbrook Troop 33048 currently represents girls from K-4 grades. Contact Lynn Thompson at lthompson@gscnc.org for more information.
MCCPTA Presents: MyMCPS Parent Portal & Elementary Report Card Changes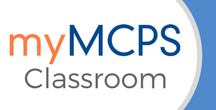 Join the Montgomery County Council of Parent-Teacher Associations (MCCPTA) on September 26 from 6:30-7:30 at the Carver Auditorium (850 Hungerford Drive) for an informative presentation on the revised elementary report card that will be implemented this year and the new myMCPS Parent Portal.  myMCPSParent Portal will replace Edline as the primary home to school communication vehicle for schools to share information regarding grades, attendance, scheduling, and more.
Healthy Kids Running Series


The Healthy Kids Running Series is about to start another exciting 5-week series in Rockville. The program is designed to motivate children from pre-K to 8th grade to "Get up and go!"
Starting on Sunday, October 1st, the race series runs for five Sundays (ending on October 29) from 4-5pm at Wood Local Park on Bauer Drive. The race distances are determined by grade:
Pre-K 2/3 yr olds               50 Yard Dash
Pre-K 4/5 yr olds               75 Yard Dash
Kindergarten & 1st            1/4 Mile
2nd & 3rd                          1/2 Mile
4th & 5th                           1 mile
6th – 8th                            1 mile
Points are awarded at each race depending on the racer's finish, and at the end of the series, the top three boys and girls for each distance receive a trophy. All finishers at the last race receive a medal.
The 5-race series costs $35 and includes a t-shirt. You can also register for individual races at $10 per race.
Visit us at http://www.healthykidsrunningseries.org/race_locations/rockville-md/ or on Facebook at https://www.facebook.com/HealthyKidsRunningSeriesRockvilleMD/ for more information.
PTA Meeting


We need your input at our first PTA meeting of the 2017-2018 school year!  Join us at the school on October 3rd from 7:00 – 8:00 pm.  We will be discussing upcoming events and voting on the budget.
RMHS Poms


The Richard Montgomery High School Poms invite students in K-8th grade to come out for three nights of Pom Clinics followed by a performance night on 11/3/17 during half-time of the 7pm Varsity Football game.   Cost of program is $35 which includes, long sleeve t-shirt, poms, and 2 game tickets. Additional tickets can be purchased at the game.
Clinic Nights  – 10/30, 11/1, 11/2, 6-7:15 at RM.  Pee Wee Poms and Junior Poms will have different coaches.
Performance Night – 11/3/17.  Game starts at 7:00pm so please arrive by 6:45.
Register at: https://rm.givingfuel.com/pee-wee-poms. Registration deadline is October 16 and space is limited. Email questions to: RMPoms@yahoo.com. Proceeds if any go to RMHS Athletic Booster Club, Inc. a 501(c)3 that supports RMHS Athletics.
Curriculum Night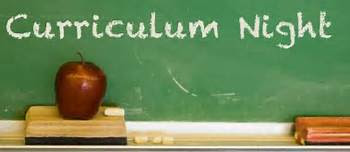 Curriculum night is being held on October 19th from 6:00 – 8:00 pm.  Find out what changes to the curriculum are being implemented this year.  Master Method Karate  will partnering with the school again this year and will be at curriculum night for questions and sign ups.
Fun Run


It's already time to start thinking about our biggest fundraiser of the year!  The Fun Run will take place on November 3, 2017.  Check out our success from last year!  We are looking for volunteers to help out with this year's event.  Please contact president@twinbrookpta.org if you are interested.
Join the PTA


It's time to join the PTA for the 2017/2018 school year!  Did you know schools are becoming more dependent on PTAs for fundraising to supplement school budgets? You will play an important role in helping the school acquire resources and reward children. Our fundraising supports:
Programs/supplies not in the school budget, including field trips
Evening events for families
School yearbooks
Books and websites used in the classroom
School assemblies
Find out more about how important you are!  You can join online at:  https://twinbrookpta.org/join-the-pta/ or download the forms (English Membership Form 2017/2018 – Spanish Membership Form 2017/2018) and send it with your student.  Contact membership@twinbrookpta.org with questions.
Spirit Wear


Show your school spirit and raise funds for the PTA!  You can order at any upcoming PTA event or fill out an order form and send it in to school with your student (English/ Spanish).  For questions, send an email to president@twinbrookpta.org.
————————————————————————————————————————————-
Día de fotos
No te olvides, día de la imagen es mañana, 18 de septiembre. No podemos esperar a ver todas las sonrisas hermosas!
Entrenamiento Voluntario


Como recordatorio, cualquier persona que desee ser voluntaria para la escuela o la PTA, debe haber completado el entrenamiento de MCPS para Abuso y Negligencia de Menores. Si terminó la capacitación el año pasado no necesita renovar hasta el 2020. Hay dos componentes para la capacitación, una porción en línea que usted puede hacer en casa y una porción en persona presentada por la Sra. Fahri y la Sra. Abarca.
Puede encontrar la política y el entrenamiento aquí: http://www.montgomeryschoolsmd.org/childabuseandneglect/
Los papás llevan a su hijo al día escolar


¡Llamando a todos los padres, padrastro, abuelos, tíos, hermanos, figuras paternas! Lleve a su hijo a la escuela el 19 de septiembre y únase a nosotros en la sala de usos múltiples de 9: 00-9: 25 para donas y café, juegos de mesa y una oportunidad de tomar el entrenamiento voluntario de Twinbrook.
Quédate y juega
Club de alegría
¡Disfrute de esta diversión, clase cheerleading recreacional donde cada uno está en el pelotón! Los niños aprenden movimientos, formaciones, aplausos y cantos en un ambiente divertido y activo. Habilidades ayudará a desarrollar la autoestima, la coordinación y el trabajo en equipo. Regístrate hoy. 

COURSE #
DATES
TIME
COST
3625
Wed, Sept. 27-Nov.1
4:00 pm – 4:50 pm
$65R/$75NR
Creaciones de dibujos animados
Únase a nosotros para aprender el arte del dibujo animado, incluyendo imaginar y dibujar animales y personajes, diseñar naves espaciales, preparar celdas de animación y descubrir el proceso creativo de las historietas. (No hay clases el 31 de octubre). Regístrate hoy.
| | | | | |
| --- | --- | --- | --- | --- |
| GRADES | COURSE # | DATES | TIME | COST |
| 1-5 | 3627 | Tues, Sept. 26 – Nov.7 | 4:00 pm – 5:00 pm | $65R/$75NR |
Noche en el restaurant


Modern Market en Congressional Plaza es el anfitrión de nuestra primera noche de restaurante del año el 20 de septiembre de 5:00 -8: 00 pm. ¡Donarán el 50% a la PTA para todos los que vengan y mencionen la PTA de Twinbrook en el registro!


Únase a nosotros en el Silver Diner el 11 de octubre para Noche de Restaurante. Buena comida, grandes amigos y recaudar dinero para la PTA? ¿Qué mejor razón necesitas para comer fuera?
Girl Scouts en Twinbrook


Descubra cómo su familia puede convertirse en una Familia de Girl Scouts! Únase a los representantes de Girl Scouts el 20 de septiembre de 6: 30-7: 30 para una reunión de información de los padres / formación de tropas. Twinbrook Troop 33048 actualmente representa a las niñas de los grados K-4. Póngase en contacto con Lynn Thompson en lthompson@gscnc.org para obtener más información.
Presentación de MCCPTA: Cambios en la tarjeta de calificaciones de MyMCPS Parent Portal & Elementary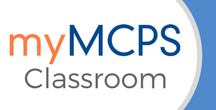 Únase al Consejo del Condado de Montgomery de Asociaciones de Padres y Maestros (MCCPTA) el 26 de septiembre de 6: 30-7: 30 en el Auditorio Carver (850 Hungerford Drive) para una presentación informativa sobre la tarjeta de calificaciones revisada que se implementará este año y el nuevo Portal de Padres de myMCPS. myMCPSParent Portal sustituirá a Edline como el hogar principal del vehículo de comunicación de la escuela para que las escuelas compartan información sobre calificaciones, asistencia, programación y más.
Niños sanos corriendo serie


La serie Running Kids Healthy está a punto de comenzar otra emocionante serie de 5 semanas en Rockville. El programa está diseñado para motivar a los niños de pre-K a 8 grado a "Get up and go!"
A partir del domingo, 1 de octubre, la serie de carreras se extiende por cinco domingos (finalizando el 29 de octubre) de 4-5 pm en Wood Local Park en Bauer Drive. Las distancias de carrera se determinan por grado:
Pre-K 2/3 años de edad           50 Yard Dash
Pre-K 4/5 años de edad           75 Yard Dash
Kindergarten y 1er                   1/4 de milla
2ª y 3ª                                      1/2 milla
4to y 5to                                   1 milla
6th – 8th                                    1 milla
Los puntos se otorgan en cada carrera dependiendo del final del corredor, y al final de la serie, los tres primeros niños y niñas por cada distancia reciben un trofeo. Todos los finalistas de la última carrera reciben una medalla. La serie de 5 carreras cuesta $ 35 e incluye una camiseta. También puede registrarse para carreras individuales a $ 10 por carrera.
Visítenos en http://www.healthykidsrunningseries.org/race_locations/rockville-md/ o en Facebook en https://www.facebook.com/HealthyKidsRunningSeriesRockvilleMD/ para obtener más información.
Reunión de la PTA


¡Necesitamos su opinión en nuestra primera reunión de la PTA del año escolar 2017-2018! Únase a nosotros en la escuela el 3 de octubre de 7:00 – 8:00 pm. Estaremos discutiendo los próximos eventos y votando sobre el presupuesto.
RMHS Poms


Los Poms de la High School secundaria de Richard Montgomery invitan a estudiantes en K-8vo grado a salir por tres noches de Clínicas de Pom seguidas por una noche de funcionamiento el 11/3/17 durante la mitad del juego de fútbol de 7pm Varsity. El costo del programa es de $ 35 que incluye, camiseta de manga larga, poms y 2 boletos de juego. Los boletos adicionales se pueden comprar en el juego.
Clinic Nights – 10/30, 11/1, 11/2, 6-7: 15 en RM. Pee Wee Poms y Junior Poms tendrán diferentes entrenadores.
Noche de actuación – 11/3/17. El juego comienza a las 7:00 pm así que por favor llegue a las 6:45.
Regístrese en: https://rm.givingfuel.com/pee-wee-poms. La fecha límite de inscripción es el 16 de octubre y el espacio es limitado. Envíe sus preguntas por correo electrónico a: RMPoms@yahoo.com.
Los ingresos, si los hay, van a RMHS Athletic Booster Club, Inc. un 501 (c) 3 que apoya RMHS Athletics.
Noche de Currículo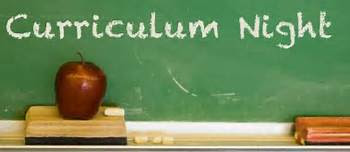 Noche de currículo se lleva a cabo el 19 de octubre de 6:00 – 8:00 pm. Averigüe qué cambios en el plan de estudios se están implementando este año. Master Method Karate se asociará con la escuela de nuevo este año y estará en la noche del currículo para preguntas y suscripciones.
Carrera divertida


Ya es hora de empezar a pensar en nuestro mayor recaudador de fondos del año! La Fun Run tendrá lugar el 3 de noviembre de 2017. ¡Echa un vistazo a nuestro éxito del año pasado! Estamos buscando voluntarios para ayudar con el evento de este año. Por favor, póngase en contacto con president@twinbrookpta.org si está interesado.
Únete a la PTA


¡Es hora de unirse a la PTA para el año escolar 2017/2018! ¿Sabía usted que las escuelas se están volviendo más dependientes de las PTA para recaudar fondos para complementar los presupuestos escolares? Usted desempeñará un papel importante ayudando a la escuela a adquirir recursos y recompensar a los niños. Nuestra recaudación de fondos apoya:
● Programas / suministros no incluidos en el presupuesto de la escuela, incluyendo excursiones
● Eventos nocturnos para familias
● Anuarios escolares
● Libros y sitios web utilizados en el aula
● Asambleas escolares
¡Descubre más sobre lo importante que eres! Puede unirse en línea en: https://twinbrookpta.org/join-the-pta/ o descargar los formularios (Formulario de Membresía 2017/2018 – Formulario de Membresía Española 2017/2018) y enviarlo con su estudiante. Póngase en contacto con membership@twinbrookpta.org con preguntas.
Desgaste spiritual


¡Muestra tu espíritu escolar y recauda fondos para la PTA! Usted puede ordenar en cualquier próximo evento de PTA o llenar un formulario de pedido y enviarlo a la escuela con su estudiante (inglés / español). Para preguntas, envíe un correo electrónico a president@twinbrookpta.org.