School Boundary Update


On Monday, October 23rd, Montgomery County Public Schools Superintendent, Jack Smith, notified the Board of Education of his recommended boundaries for the new elementary school under construction in our cluster, Richard Montgomery Elementary School #5.  His recommendation was a modified option #1.  See: http://gis.mcpsmd.org/boundarystudypdfs/RMES5_SuperintendentsRecommendation.pdf
This option would make the following changes:
RMES #5 Capacity – will build out the "shell" to full capacity of 740 students!
Rising 5th graders (this year's 4th grade) can stay at their home elementary school rather than relocate
Beall: B2, B3, B5 and B7 go to RMES #5
College Gardens: Chinese Immersion to RMES #5; CG3 (Woodley Gardens) to Beall; Due to IB PYP, grades 3-5 can stay at CGES
Ritchie Park: RP2 and RP6 go to RMES#5
Twinbrook: T3 to RMES #5
As a result of this recommendation, all schools in the cluster will be below 100% of enrollment and utilization. The recommendation also promotes walking access to school and reduces travel distance for a number of the reassigned zones. Finally, it promotes a diverse student body at each of the schools and supports stability of school assignments over time.  The Board of Education will make the final decision in November.
Halloween Parties & Parade


Mark your calendars! The Halloween parties and parade will be taking place on Friday, October 27, 2017 from 3:00 pm – 3:45 pm!
Monster Mash Family Dance


Join us Friday, October 27 from 7:00 – 9:00 pm at the Twinbrook Rec Center for the Monster Mash Family Dance.  Admission is $4 and the PTA will be selling beverages and snacks.  Donations of goodies are welcome and can be dropped off during the dance.
Fun Run

It's time! The Fun Run will take place on November 3, 2017.  The PTA sponsors this event every year to raise funds for ALL field trips for Grades K-5.  We count on support from parents, teachers, students and the community to make it a success.  Help us reach our fundraising goal of $10,000.  Visit www.thegetmovincrew.com to register your child and donate.  We also need volunteers to make it all possible.  Please sign up today at: http://www.signupgenius.com/go/30e0449aaa728a0fc1-twinbrook.
Also note the following Spirit Days:
November 1: Pajama Day
November 2: Silly Hat, Hair, Sock Day
November 3: Blue & Gold Spirit Day
Twinbrook Rev/Ex


At the October 23 meeting, the Superintendent also addressed the Twinbrook Revitalization/Expansion which will be determined as new modernization approach takes hold. It was noted that Twinbrook has "potential" need, not "more urgent" need. See: http://gis.mcpsmd.org/docs/CIPPolicyTransitionOct2017.pdf
Restaurant Night


Keep an eye out for upcoming restaurant nights, but in the meantime, we wanted to let you know that we received over $400 from our Silver Diner night.  Thanks to all who came out to support our school!
Volunteer Training


As a reminder, anyone who wishes to volunteer for the school or the PTA, must have completed the MCPS Child Abuse and Neglect training. There are 2 components to the training, an online portion that you can do at home and in-person portion that will be presented by Mrs. Fahri and Mrs. Abarca on November 8th from 3:00-3:45 and November 29th from 3:00-3:45.
If you completed the online training last year you do not need to renew until 2020, however, the in-person training is required every year.
You can find the policy and training here: http://www.montgomeryschoolsmd.org/childabuseandneglect/
PTA Meeting


The PTA will have a board meeting on November 7 from 7:00 – 8:00 pm. Parents, teachers and the community are always invited to attend.
Curriculum Night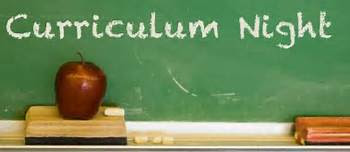 Curriculum night is being held on December 7th  from 6:00 – 8:00 pm.  Find out what changes to the curriculum are being implemented this year.  Master Method Karate  will partnering with the school again this year and will be at curriculum night for questions and sign ups.
Join the PTA


It's time to join the PTA for the 2017/2018 school year!  Did you know schools are becoming more dependent on PTAs for fundraising to supplement school budgets? You will play an important role in helping the school acquire resources and reward children. Our fundraising supports:
Programs/supplies not in the school budget, including field trips
Evening events for families
School yearbooks
Books and websites used in the classroom
School assemblies
Find out more about how important you are!  You can join online at:  https://twinbrookpta.org/join-the-pta/ or download the forms (English Membership Form 2017/2018 – Spanish Membership Form 2017/2018) and send it with your student.  Contact Susan Adams at membership@twinbrookpta.org with questions.
Spirit Wear


Show your school spirit and raise funds for the PTA!  You can order at any upcoming PTA event or fill out an order form and send it in to school with your student (English/ Spanish).  For questions, send an email to Jennifer Wood at president@twinbrookpta.org.
————————————————————————————————————————————-
Actualización de límites escolares
El lunes, 23 de octubre, el Superintendente de las Escuelas Públicas del Condado de Montgomery, Jack Smith, notificó a la Junta de Educación acerca de los límites recomendados para la nueva escuela primaria en construcción en nuestro grupo, la Escuela Primaria Richard Montgomery # 5. Su recomendación fue una opción modificada n. ° 1. Ver: http://gis.mcpsmd.org/boundarystudypdfs/RMES5_SuperintendentsRecommendation.pdf Esta opción haría los siguientes cambios: – Capacidad RMES # 5: ¡construirá el "caparazón" a capacidad total de 740 estudiantes! – Los estudiantes de quinto grado (el 4 ° grado de este año) pueden quedarse en la escuela primaria de su hogar en lugar de mudarse – Beall: B2, B3, B5 y B7 van a RMES # 5 – College Gardens: Inmersión china en RMES # 5; CG3 (Woodley Gardens) a Beall; Debido a IB PYP, los grados 3-5 pueden permanecer en CGES – Ritchie Park: RP2 y RP6 van a RMES # 5 – Twinbrook: T3 a RMES # 5 Como resultado de esta recomendación, todas las escuelas en el grupo estarán por debajo del 100% de inscripción y utilización. La recomendación también promueve el acceso a pie a la escuela y reduce la distancia de viaje para una cantidad de zonas reasignadas. Finalmente, promueve un cuerpo estudiantil diverso en cada una de las escuelas y apoya la estabilidad de las tareas escolares a lo largo del tiempo. La Junta de Educación tomará la decisión final en noviembre.
Fiestas de Halloween y Desfile
¡Marque sus calendarios! Las fiestas de Halloween y el desfile tendrán lugar el viernes 27 de octubre de 2017 de 3:00 p.m. a 3:45 p.m.
Monster Mash Family Dance
Únase a nosotros el viernes 27 de octubre de 7:00 a 9:00 p. M. En el Twinbrook Rec Center para Monster Mash Family Dance. La entrada cuesta $ 4 y la PTA venderá bebidas y refrigerios. Las donaciones de golosinas son bienvenidas y pueden dejarse durante el baile.
Carrera divertida
¡Es la hora! Fun Run tendrá lugar el 3 de noviembre de 2017. La PTA patrocina este evento todos los años para recaudar fondos para TODAS las excursiones para los grados K-5. Contamos con el apoyo de padres, maestros, estudiantes y la comunidad para que sea un éxito. Ayúdenos a alcanzar nuestra meta de recaudación de fondos de $ 10,000. Visite www.thegetmovincrew.com para registrar a su hijo y donar. También necesitamos voluntarios para que todo sea posible. Inscríbase hoy mismo en: http://www.signupgenius.com/go/30e0449aaa728a0fc1-twinbrook.   También tenga en cuenta los siguientes Días de espíritu: – 1 de noviembre: Día del pijama – 2 de noviembre: Sombrero tonto, cabello, día de calcetines – 3 de noviembre: Blue & Gold Spirit Day
Twinbrook Rev / Ex
En la reunión del 23 de octubre, el Superintendente también abordó la Revitalización / Expansión de Twinbrook, que se determinará a medida que se arraigue el nuevo enfoque de modernización. Se observó que Twinbrook tiene una necesidad "potencial", no una necesidad "más urgente". Ver: http://gis.mcpsmd.org/docs/CIPPolicyTransitionOct2017.pdf
Noche de restaurante
Esté atento a las próximas noches de restaurante, pero mientras tanto, queríamos informarle que hemos recibido más de $ 400 de nuestra noche de Silver Diner. ¡Gracias a todos los que vinieron a apoyar a nuestra escuela!
Entrenamiento voluntario
Como recordatorio, cualquiera que desee ser voluntario para la escuela o la PTA, debe haber completado el entrenamiento de MCPS Child Abuse Abuse and Neglect. Si completó la capacitación el año pasado, no necesita renovarla hasta 2020. Hay dos componentes para la capacitación, una parte en línea que puede hacer en su casa y parte en persona que presentará la Sra. Fahri y la Sra. Fahri. Abarca el jueves el 8 de noviembre de 3:00-3:45 y el 29 de noviembre de 3:00-3:45. Puede encontrar la política y la capacitación aquí: http://www.montgomeryschoolsmd.org/childabuseandneglect/
Reunión de la PTA
La PTA tendrá una reunión de la junta el 7 de noviembre de 7:00 – 8:00 p.m. Los padres, los maestros y la comunidad siempre están invitados a asistir.
Noche de Curriculum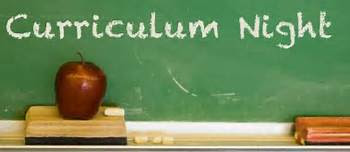 La noche del currículo se llevará a cabo el 7 de diciembre de 6:00 a 8:00 p. M. Averigüe qué cambios en el plan de estudios se están implementando este año. Master Method Karate se asociará nuevamente con la escuela este año y estará en la noche del currículo para preguntas y suscripciones.
Únase a la PTA
¡Es hora de unirse a la PTA para el año escolar 2017/2018! ¿Sabías que las escuelas se vuelven cada vez más dependientes de las PTA para recaudar fondos para complementar los presupuestos escolares? Desempeñarás un papel importante para ayudar a la escuela a adquirir recursos y recompensar a los niños. Nuestra recaudación de fondos apoya: ● Programas / suministros que no están en el presupuesto escolar, incluidas las excursiones ● Eventos nocturnos para familias ● Anuarios escolares ● Libros y sitios web utilizados en el aula ● Asambleas escolares ¡Descubre más sobre lo importante que eres! Puede unirse en línea en: https://twinbrookpta.org/join-the-pta/ o descargar los formularios (Formulario de membresía en inglés 2017/2018 – Formulario de membresía en español 2017/2018) y enviarlo con su estudiante. Contacte a Susan Adams en membership@twinbrookpta.org con preguntas.
Spirit Wear
¡Muestre su espíritu escolar y recaude fondos para la PTA! Puede ordenar en cualquier evento próximo de la PTA o completar un formulario de pedido y enviarlo a la escuela con su hijo (inglés / español). Para preguntas, envíe un correo electrónico a Jennifer Wood a president@twinbrookpta.org.