School Boundary Update


On November 9th, the Montgomery County Public Schools (MCPS) released a new alternative boundary map that reassigns all Twinbrook ES students, except walkers, to three different schools in the cluster.  Under this plan which the Board of Education (BOE) is considering, students from zone T2 (Halpine View and Halpine Hamlet Apartments) would go to Ritchie Park, zones T3 and T4 (First Street to Allison) to Richard Montgomery Elementary School #5, and zone T5 (Rock Creek Woods) to College Gardens.  In exchange, students from neighborhoods west of I-270 (zone RP4) and the New Mark Commons community (zone B7) would be assigned to Twinbrook.  This proposal is motivated by the BOE's dual desires to (1) balance socioeconomic factors (measured by the rate of students receiving free and reduced meals, i.e. FARMS) across the cluster elementary schools, and (2) address the achievement gap for minority students. Proponents, including NAACP representatives from outside our community who spoke in favor of the approach, cite Twinbrook's high rate of poverty (70 percent FARMS) and low test scores as justification for relocating Twinbrook students to higher performing schools with lower FARMS rates.  They argue that while Twinbrook ES currently benefits from Title I funding, these additional resources are less effective at improving outcomes for our students than sending us to schools outside our neighborhood would be.
In addition to the new alternative boundary option, MCPS also discovered this week that it had miscalculated demographic data for zone T3.  Revised projections with the corrected data now show that reassigning T3 to the new school does not decrease Twinbrook's FARMS rate as was previously understood, but rather slightly increases it from 70.0 percent to 70.7 percent (see: http://www.montgomeryschoolsmd.org/departments/planning/rmes.aspx).  The Superintendent will reissue his recommendation on Monday, November 13th taking into consideration this new information.  In his previous recommendation he specifically cited reducing Twinbrook's FARMS rate as the reason for moving T3 to the new school, however now that the corrected data show this does not achieve that aim, he may look to move other areas of Twinbrook, e.g., T2 and T5, which would have the effect of reducing the FARMS rate.
So far, this process has been dominated by well-intentioned voices speaking on behalf of Twinbrook families, not Twinbrook residents themselves.  The Twinbrook PTA has been on record against dislocating students from the Halpine View, Halpine Hamlet, and Rock Creek Woods apartments based on feedback from families in those communities.  But it's important for members of the Board of Education to hear from our community again, particularly residents of the apartments along Twinbrook Parkway, and our Latino and African-American families.  It's time for Twinbrook Tigers to roar if Twinbrook is to remain a neighborhood school.
Here's what you can do:
1.       Write your opinion (in English or Spanish) to Board of Education members about the options they are considering. Email the entire Board at boe@mcpsmd.org.  Tell them what criteria are most important to you in drawing boundaries for the new school:  Geographic proximity to school? Socioeconomic diversity?  Overcrowding (utilization)?
2.       Sign up to testify for the November 16th public hearing on this topic.  The hearing begins at 6:30 PM, at the Carver Educational Services Center, 850 Hungerford Drive, Rockville.  Call 301-279-3617 to register to speak (3-minute limit).
3.       Attend the November 16th hearing in support of those speaking our behalf.  Wear Twinbrook spiritwear or hold up signs, let the BOE members know Twinbrook residents care about their decision.
4.       Contact Twinbrook PTA representatives Amy Ackerberg-Hastings (aackerbe@verizon.net)or Vincent Russo (vdrusso1@gmail.com) if you have additional questions on the boundary issue.
5.      Share with any Twinbrook parents you know who are not are not signed up for the newsletter.
The BOE will take action on the boundaries Monday, November 27th.   If any part of Twinbrook is sent to the new school, RMES #5, affected parents will be invited to provide input on the selection of the school's principal.
Fun Run

For the second year in a row, we have exceeded our goal for the Fun Run!  The PTA sponsors this event every year to raise funds for ALL field trips for Grades K-5 and this year we raised  $11,961.42.  Keep an eye out for the date that Mrs. Johnson and Mrs. Farhi will be silly stringed in front of the whole school!
Student Directory


The Twinbrook Student Directory is now available.  If you are a current parent and have not received a copy, please email membership@twinbrookpta.org with your child's name and teacher and your email address.
Restaurant Night


Join us for Restaurant Night on November 29 from 5-9 PM at Miller's Ale House!
Volunteer Training


As a reminder, anyone who wishes to volunteer for the school or the PTA, must have completed the MCPS Child Abuse and Neglect training. If you completed the training last year you do not need to renew until 2020.  There are 2 components to the training, an online portion that you can do at home and in-person portion that will be presented by Mrs. Fahri and Mrs. Abarca on November 29th from 3:00-3:45.
If you completed the online training last year you do not need to renew until 2020, however, the in-person training is required every year.
You can find the policy and training here: http://www.montgomeryschoolsmd.org/childabuseandneglect/
Curriculum Night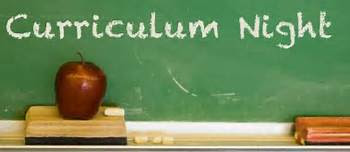 Curriculum night is being held on December 7th  from 6:00 – 8:00 pm.  Find out what changes to the curriculum are being implemented this year.  Master Method Karate  will partnering with the school again this year and will be at curriculum night for questions and sign ups.
Join the PTA


It's time to join the PTA for the 2017/2018 school year!  Did you know schools are becoming more dependent on PTAs for fundraising to supplement school budgets? You will play an important role in helping the school acquire resources and reward children. Our fundraising supports:
Programs/supplies not in the school budget, including field trips
Evening events for families                      
School yearbooks
Books and websites used in the classroom
School assemblies
Find out more about how important you are!  You can join online at:  https://twinbrookpta.org/join-the-pta/ or download the forms (English Membership Form 2017/2018 – Spanish Membership Form 2017/2018) and send it with your student.  Contact Susan Adams at membership@twinbrookpta.orgwith questions.
Spirit Wear


Show your school spirit and raise funds for the PTA!  You can order at any upcoming PTA event or fill out an order form and send it in to school with your student (English / Spanish).  For questions, send an email to Jennifer Wood at president@twinbrookpta.org.
---
Actualización de límites escolares
El 9 de noviembre, las Escuelas Públicas del Condado de Montgomery (MCPS) lanzaron un nuevo mapa de límites alternativo que reasigna a todos los estudiantes de Twinbrook ES, excepto los caminantes, a tres escuelas diferentes en el grupo. Bajo este plan que la Junta de Educación (BOE) está considerando, los estudiantes de la zona T2 (Halpine View y Halpine Hamlet Apartments) irían a Ritchie Park, zonas T3 y T4 (First Street a Allison) a Richard Montgomery Elementary School # 5, y zona T5 (Rock Creek Woods) a College Gardens. A cambio, los estudiantes de vecindarios al oeste de la I-270 (zona RP4) y de la comunidad New Mark Commons (zona B7) serían asignados a Twinbrook. Esta propuesta está motivada por los deseos dobles del BOE de (1) equilibrar los factores socioeconómicos (medidos por la tasa de estudiantes que reciben comidas gratis o reducidas, es decir, FARMS) en las escuelas primarias del clúster y (2) abordar la brecha de rendimiento para estudiantes de minorías. Los defensores, incluidos los representantes de NAACP de fuera de nuestra comunidad que hablaron a favor del enfoque, citan la alta tasa de pobreza de Twinbrook (70 por ciento FARMS) y puntajes bajos como justificación para reubicar a los estudiantes de Twinbrook a escuelas de mayor rendimiento con tasas FARMS más bajas. Ellos argumentan que si bien Twinbrook ES actualmente se beneficia de los fondos del Título I, estos recursos adicionales son menos efectivos para mejorar los resultados para nuestros estudiantes que enviarnos a escuelas fuera de nuestro vecindario. Además de la nueva opción de límite alternativo, MCPS también descubrió esta semana que había calculado mal los datos demográficos para la zona T3. Las proyecciones revisadas con los datos corregidos ahora muestran que la reasignación de T3 a la nueva escuela no disminuye la tasa de FARMS de Twinbrook como se entendía previamente, sino que la aumenta levemente de 70.0 por ciento a 70.7 por ciento. (http://www.montgomeryschoolsmd.org/departments/planning/rmes.aspx) El Superintendente volverá a emitir su recomendación el lunes 13 de noviembre teniendo en cuenta esta nueva información. En su recomendación anterior citó específicamente la reducción de la tasa FARMS de Twinbrook como la razón para mover T3 a la nueva escuela, sin embargo, ahora que los datos corregidos muestran que esto no logra ese objetivo, puede buscar mover otras áreas de Twinbrook, por ejemplo, T2 y T5, lo que tendría el efecto de reducir la tasa de FARMS.
Hasta ahora, este proceso ha estado dominado por voces bien intencionadas que hacían uso de la palabra en nombre de las familias de Twinbrook, no de los propios residentes de Twinbrook. El PTA de Twinbrook ha sido registrado contra la dislocación de estudiantes de los apartamentos Halpine View, Halpine Hamlet y Rock Creek Woods en base a los comentarios de las familias en esas comunidades. Pero es importante que los miembros de la Junta de Educación escuchen nuevamente a nuestra comunidad, especialmente a los residentes de los apartamentos a lo largo de Twinbrook Parkway, y a nuestras familias latinas y afroamericanas. Es hora de rugir Twinbrook Tigers si Twinbrook va a seguir siendo una escuela del vecindario. Esto es lo que puedes hacer: 1. Escriba su opinión (en inglés o español) a los miembros de la Junta de Educación sobre las opciones que están considerando. Envíe un correo electrónico a la Junta entera a boe@mcpsmd.org. Dígales qué criterios son más importantes para usted al trazar los límites de la nueva escuela: ¿proximidad geográfica a la escuela? ¿Diversidad socioeconómica? Sobrepoblación (utilización)? 2. Inscríbase para testificar para la audiencia pública del 16 de noviembre sobre este tema. La audiencia comienza a las 6:30 PM, en el Centro de Servicios Educativos Carver, 850 Hungerford Drive, Rockville. Llame al 301-279-3617 para registrarse para hablar (límite de 3 minutos). 3. Asistir a la audiencia del 16 de noviembre en apoyo de aquellos que hablan en nuestro nombre. Use ropa deportiva Twinbrook o carteles, deje que los miembros de BOE sepan que a los residentes de Twinbrook les importa su decisión. 4. Póngase en contacto con las representantes de la PTA de Twinbrook Amy Ackerberg-Hastings (aackerbe@verizon.net) o Vincent Russo (vdrusso1@gmail.com) si tiene más preguntas sobre el tema del límite. 5. Comparta con cualquier padre de Twinbrook que sepa que no está inscrito en el boletín. El BOE tomará medidas en los límites el lunes, 27 de noviembre. Si se envía alguna parte de Twinbrook a la nueva escuela, RMES # 5, se invitará a los padres afectados a proporcionar información sobre la selección del director de la escuela.
Carrera divertida
Por segundo año consecutivo, ¡hemos excedido nuestro objetivo para Fun Run! La PTA patrocina este evento todos los años para recaudar fondos para TODAS las excursiones para los grados K-5 y este año recaudamos $ 11,961.42. ¡Esté atento a la fecha en que la Sra. Johnson y la Sra. Farhi serán tontas frente a toda la escuela!
Directorio de estudiantes
El Directorio de estudiantes de Twinbrook ya está disponible. Si usted es un padre actual y no recibió una copia, envíe un correo electrónico a membership@twinbrookpta.org con el nombre y el maestro de su hijo y su dirección de correo electrónico.
Noche de restaurante
¡Únete a nosotros para la Noche de Restaurante el 29 de noviembre de 5 a 9 PM en Miller's Ale House!
Entrenamiento voluntario
Como recordatorio, cualquiera que desee ser voluntario para la escuela o la PTA, debe haber completado el entrenamiento de MCPS Child Abuse Abuse and Neglect. Si completó la capacitación el año pasado, no necesita renovarla hasta 2020. Hay dos componentes para la capacitación, una parte en línea que puede hacer en su casa y parte en persona que presentará la Sra. Fahri y la Sra. Abarca el 29 de noviembre de 3:00-3:45. Si completó la capacitación en línea el año pasado, no necesita renovarla hasta 2020, sin embargo, la capacitación en persona se requiere cada año. Puede encontrar la política y la capacitación aquí: http://www.montgomeryschoolsmd.org/childabuseandneglect/
Noche de Curriculum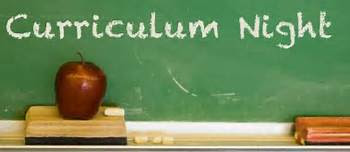 La noche del currículo se llevará a cabo el 7 de diciembre de 6:00 a 8:00 p. M. Averigüe qué cambios en el plan de estudios se están implementando este año. Master Method Karate se asociará nuevamente con la escuela este año y estará en la noche del currículo para preguntas y suscripciones.
Únase a la PTA
¡Es hora de unirse a la PTA para el año escolar 2017/2018! ¿Sabías que las escuelas se vuelven cada vez más dependientes de las PTA para recaudar fondos para complementar los presupuestos escolares? Desempeñarás un papel importante para ayudar a la escuela a adquirir recursos y recompensar a los niños. Nuestra recaudación de fondos apoya: ● Programas / suministros que no están en el presupuesto escolar, incluidas las excursiones
Eventos nocturnos para familias
Anuarios escolares
Libros y sitios web utilizados en el aula
Asambleas escolares
¡Descubre más sobre lo importante que eres! Puede unirse en línea en: https://twinbrookpta.org/join-the-pta/ o descargar los formularios (Formulario de membresía en inglés 2017/2018 – Formulario de membresía en español 2017/2018) y enviarlo con su estudiante. Contacte a Susan Adams en membership@twinbrookpta.org con preguntas.
Spirit Wear
¡Muestre su espíritu escolar y recaude fondos para la PTA! Puede ordenar en cualquier evento próximo de la PTA o completar un formulario de pedido y enviarlo a la escuela con su hijo (inglés / español). Para preguntas, envíe un correo electrónico a Jennifer Wood a president@twinbrookpta.org.