School Boundary Update


The Board of Education met November 27th to decide on the boundaries for the new RMES#5.  The Board voted for Alternative B, which does not move any students out of Twinbrook.  All neighborhood zones currently attending Twinbrook will remain at the school under Alternative B.  This decision follows a very well attended community meeting on November 20th at the Twinbrook Community Recreation Center where many Twinbrook parents expressed concerns about alternatives that moved children from Twinbrook to schools located further away and would hinder parental engagement for many of our families.  MCPS staff compiled comments from parents and Twinbrook community members who attended the meeting and presented them to the Board of Education.  Our voices were heard.  During their deliberations on November 27th, board members referenced this feedback from Twinbrook as they voted on the various alternatives.  Additionally, board members discussed at length the needs of Twinbrook and schools like it which have high populations of FARMS and ESOL students and require additional staff and programing supports.  Twinbrook PTA will keep pressing MCPS to assess the needs of our school and to provide the resources necessary to meet them.
Restaurant Night


Join us for Restaurant Night on November 29 from 5-9 PM at Miller's Ale House! Let your server know that you are there with Twinbrook Elementary School and we will receive a portion of their proceeds!
Volunteer Training


As a reminder, anyone who wishes to volunteer for the school or the PTA, must have completed the MCPS Child Abuse and Neglect training. If you completed the training last year you do not need to renew until 2020.  There are 2 components to the training, an online portion that you can do at home and in-person portion that will be presented by Mrs. Fahri and Mrs. Abarca on November 29th from 3:00-3:45.
If you completed the online training last year you do not need to renew until 2020, however, the in-person training is required every year.
You can find the policy and training here: http://www.montgomeryschoolsmd.org/childabuseandneglect/
Curriculum Night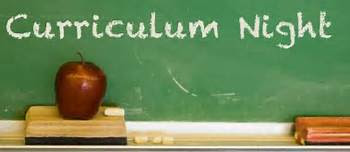 Curriculum night is being held on December 7th  from 6:00 – 8:00 pm.  Find out what changes to the curriculum are being implemented this year.  Master Method Karate  will partnering with the school again this year and will be at curriculum night for questions and sign ups.
Student Directory


The Twinbrook Student Directory is now available.  If you are a current parent and have not received a copy, please email membership@twinbrookpta.org with your child's name and teacher and your email address.
Spirit Wear


Show your school spirit and raise funds for the PTA!  You can order at any upcoming PTA event or fill out an order form and send it in to school with your student (English/ Spanish).  For questions, send an email to Jennifer Wood at president@twinbrookpta.org.
Join the PTA


It's time to join the PTA for the 2017/2018 school year!  Did you know schools are becoming more dependent on PTAs for fundraising to supplement school budgets? You will play an important role in helping the school acquire resources and reward children. Our fundraising supports:
Programs/supplies not in the school budget, including field trips
Evening events for families                      
School yearbooks
Books and websites used in the classroom
School assemblies
Find out more about how important you are!  You can join online at:  https://twinbrookpta.org/join-the-pta/ or download the forms (English Membership Form 2017/2018 – Spanish Membership Form 2017/2018) and send it with your student.  Contact Susan Adams at membership@twinbrookpta.org with questions.
—————————————————————————————————————————————-
Actualización de límites escolares
La Junta de Educación se reunió el 27 de noviembre para decidir sobre los límites del nuevo RMES # 5. La Junta votó por la Alternativa B, que no saca a ningún alumno de Twinbrook. Todas las zonas vecinales que actualmente asisten a Twinbrook permanecerán en la escuela bajo la Alternativa B. Esta decisión sigue a una reunión comunitaria muy concurrida el 20 de noviembre en el Twinbrook Community Recreation Center donde muchos padres de Twinbrook expresaron su preocupación por las alternativas que trasladaron a los niños de Twinbrook a escuelas ubicadas más lejos y dificultaría la participación de los padres en muchas de nuestras familias. El personal de MCPS compiló comentarios de padres y miembros de la comunidad de Twinbrook que asistieron a la reunión y los presentaron a la Junta de Educación. Nuestras voces fueron escuchadas. Durante sus deliberaciones del 27 de noviembre, los miembros de la junta hicieron referencia a estos comentarios de Twinbrook mientras votaron sobre las diversas alternativas. Además, los miembros de la junta discutieron extensamente las necesidades de Twinbrook y las escuelas similares que tienen una gran población de estudiantes de FARMS y ESOL y requieren personal adicional y apoyo para la programación. Twinbrook PTA seguirá presionando a MCPS para evaluar las necesidades de nuestra escuela y proporcionar los recursos necesarios para cumplirlas.
Noche de restaurante
¡Únete a nosotros para la Noche de Restaurante el 29 de noviembre de 5 a 9 PM en Miller's Ale House! ¡Hágale saber a su servidor que está allí con Twinbrook Elementary School y que recibiremos una parte de sus ingresos!
Entrenamiento voluntario
Como recordatorio, cualquiera que desee ser voluntario para la escuela o la PTA, debe haber completado el entrenamiento de MCPS Child Abuse Abuse and Neglect. Si completó la capacitación el año pasado, no necesita renovarla hasta 2020. Hay dos componentes para la capacitación, una parte en línea que puede hacer en su casa y parte en persona que presentará la Sra. Fahri y la Sra. Abarca el 29 de noviembre de 3:00-3:45. Si completó la capacitación en línea el año pasado, no necesita renovarla hasta 2020, sin embargo, la capacitación en persona se requiere cada año. Puede encontrar la política y la capacitación aquí: http://www.montgomeryschoolsmd.org/childabuseandneglect/
Noche de Curriculum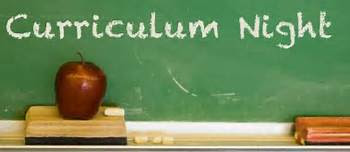 La noche del currículo se llevará a cabo el 7 de diciembre de 6:00 a 8:00 p. M. Averigüe qué cambios en el plan de estudios se están implementando este año. Master Method Karate se asociará nuevamente con la escuela este año y estará en la noche del currículo para preguntas y suscripciones.
Directorio de estudiantes
El Directorio de estudiantes de Twinbrook ya está disponible. Si usted es un padre actual y no recibió una copia, envíe un correo electrónico a membership@twinbrookpta.org con el nombre y el maestro de su hijo y su dirección de correo electrónico.
Spirit Wear
¡Muestre su espíritu escolar y recaude fondos para la PTA! Puede ordenar en cualquier evento próximo de la PTA o completar un formulario de pedido y enviarlo a la escuela con su hijo (inglés / español). Para preguntas, envíe un correo electrónico a Jennifer Wood a president@twinbrookpta.org.
Únase a la PTA
¡Es hora de unirse a la PTA para el año escolar 2017/2018! ¿Sabías que las escuelas se vuelven cada vez más dependientes de las PTA para recaudar fondos para complementar los presupuestos escolares? Desempeñarás un papel importante para ayudar a la escuela a adquirir recursos y recompensar a los niños. Nuestra recaudación de fondos apoya: ● Programas / suministros que no están en el presupuesto escolar, incluidas las excursiones ● Eventos nocturnos para familias ● Anuarios escolares ● Libros y sitios web utilizados en el aula ● Asambleas escolares ¡Descubre más sobre lo importante que eres! Puede unirse en línea en: https://twinbrookpta.org/join-the-pta/ o descargar los formularios (Formulario de membresía en inglés 2017/2018 – Formulario de membresía en español 2017/2018) y enviarlo con su estudiante. Contacte a Susan Adams en membership@twinbrookpta.org con preguntas.