Scholastic Book Fair

We need volunteers to make 
Twinbrook's Scholastic Book Fair
 a success!  The Book Fair is scheduled for March 12-16.   If you are interested in helping plan or volunteer, please contact Susan Adams at 
membership@twinbrookpta.org
.  You can sign up for a volunteer shift at: 
https://volunteer.scholastic.com/#/experience/signup/llqhQutf6
.  Please note:  All volunteers must have completed the Twinbrook Volunteer Training to work at the Book Fair.
Volunteers Needed


Are you looking to become more involved but don't know how?  We need a volunteer to help set up fundraisers, such as restaurant nights!   We are also looking for volunteers to join the Twinbrook PTA Board next year.  If you are interested, you can shadow anyone currently on the Board to see what we do!  Contact president@twinbrookpta.org if interested.
Decoding Dyslexia Montgomery County


Has your MCPS student been diagnosed with dyslexia?  Join Decoding Dyslexia Maryland – Montgomery County on March 8th from 6:45-8:30 PM at the Siena School, 1300 Forest Glen Rd, Silver Spring, MD 20901 to discuss resources, support and advocacy.
6:45-7:30: Resource and Support
This time a opportunity for parents/advocates share personal experiences, challenges and successes. It will be very informal. If you are looking for resources or can share your personal experiences/resources, please do come.
7:30:8:30: Work Session (Update and Planning)
In this hour, we will provide an update on dyslexia-related issues that have been happening around the state and in Montgomery County. We'll break into smaller working groups to develop and implement advocacy plans.
Pajama Jam Movie Night


Join us on March 9 from 7:30-9:00 PM at the Twinbrook Rec Center and enjoy a fun family night out. Watch a movie on our large screen in your pajamas. The cost is free and refreshments will be sold by Twinbrook PTA.
Volunteer Training


As a reminder, anyone who wishes to volunteer for the school or the PTA, must have completed the MCPS Child Abuse and Neglect training. If you completed the training last year you do not need to renew until 2020.  There are 2 components to the training, an online portion that you can do at home and in-person portion that will be presented by Mrs. Fahri and Mrs. Abarca on
February 26th from 3:00-3:45 PM
March 15th from 9:30-10:15 AM
You can find the policy and training here: http://www.montgomeryschoolsmd.org/childabuseandneglect/
Curriculum Night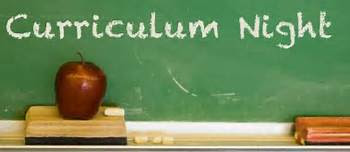 Join us on March 15th from 6:00-7:00 for STEAM Curriculum Night at Twinbrook.  MCPS will be providing dinner and the Twinbrook PTA will be providing dessert.  The Book Fair will also be open that evening from 6-8:00 PM, so stop by and pick up some books!
Spring Break Camp


Children in Kindergarten through fifth grade will enjoy supervised programs and participate in crafts, organized games, sports and adventure. Mini-Camp also includes a visit from the Croydon Creek Nature Center. Programs may vary slightly by location. Participants should bring a lunch each day and wear comfortable clothes and sneakers. Go to https://secure.rec1.com/MD/city-of-rockville-md/catalog to sign up
Place: Twinbrook Community Rec Center
Date: Monday March 26 through Thursday March 29
Time: 8:30a.m-5:30p.m
Course # 4868
Cost: Residents $200 Nonresidents $220
Student Directory


The Twinbrook Student Directory is now available.  If you are a current parent and have not received a copy, please email membership@twinbrookpta.org with your child's name and teacher and your email address.
Spirit Wear


Show your school spirit and raise funds for the PTA!  You can order at any upcoming PTA event or fill out an order form and send it in to school with your student (English/ Spanish).  For questions, send an email to Jennifer Wood at president@twinbrookpta.org.
Join the PTA


It's time to join the PTA for the 2017/2018 school year!  Did you know schools are becoming more dependent on PTAs for fundraising to supplement school budgets? You will play an important role in helping the school acquire resources and reward children. Our fundraising supports:
Programs/supplies not in the school budget, including field trips
Evening events for families
School yearbooks
Books and websites used in the classroom
School assemblies
Find out more about how important you are!  You can join online at:  https://twinbrookpta.org/join-the-pta/.  Contact Susan Adams at membership@twinbrookpta.org with questions.
---
 Feria del Libro Scholastic
¡La junta de la PTA te necesita!
¿Estás buscando involucrarte más pero no sabes cómo? Necesitamos un voluntario para ayudar a organizar eventos para recaudar fondos, como noches de restaurante. También estamos buscando voluntarios para unirse a la Junta de PTA de Twinbrook el próximo año. Si está interesado, puede seguir a cualquiera que esté actualmente en la Junta para ver lo que hacemos. Póngase en contacto con
president@twinbrookpta.org
si está interesado.
Decodificación del condado de Dislexia Montgomery
¿Le han diagnosticado dislexia a su estudiante de MCPS? Únase a Decoding Dyslexia Maryland – Condado de Montgomery el 8 de marzo de 6: 45-8: 30 PM en la escuela Siena,
1300 Forest Glen Rd, Silver Spring, MD 20901
para hablar sobre recursos, apoyo y defensa. 6: 45-7: 30: Recursos y soporte Esta vez, una oportunidad para que los padres / defensores compartan experiencias personales, desafíos y éxitos. Será muy informal. Si busca recursos o puede compartir sus experiencias / recursos personales, por favor venga. 7: 30: 8: 30: Sesión de trabajo (actualización y planificación) En esta hora, proporcionaremos una actualización sobre los problemas relacionados con la dislexia que han estado sucediendo en todo el estado y en el condado de Montgomery. Nos dividiremos en grupos de trabajo más pequeños para desarrollar e implementar planes de incidencia.
Noche de cine de pijama Jam
Únase a nosotros el 9 de marzo de 7: 30-9: 00 PM en el Twinbrook Rec Center y disfrute de una divertida noche familiar. Mira una película en nuestra gran pantalla en pijama. El costo es gratis y los refrigerios serán vendidos por Twinbrook PTA.
Entrenamiento voluntario
Como recordatorio, cualquiera que desee ser voluntario para la escuela o la PTA, debe haber completado el entrenamiento de MCPS Child Abuse Abuse and Neglect. Si completó la capacitación el año pasado, no necesita renovarla hasta 2020. Hay dos componentes para la capacitación,
una porción en línea
que puede hacer en casa y en persona que será presentada por la Sra. Fahri y la Sra. Abarca: • 26 de febrero de 3: 00-3: 45 PM • 15 de marzo de 9: 30-10: 15 AM Puede encontrar la política y la capacitación aquí:
http://www.montgomeryschoolsmd.org/childabuseandneglect/
Curriculum Night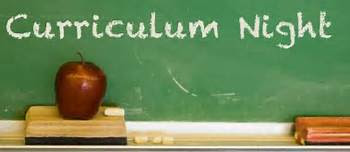 Únase a nosotros el 15 de marzo de 6-7:00 PM para STEAM Curriculum Night en Twinbrook. MCPS ofrecerá la cena y Twinbrook PTA les servirá el postre.
La Feria del Libro
también estará abierta esa tarde de 6-8:00 PM, ¡así que venga y recoja algunos libros!
Spring Break Camp
Los niños de Kindergarten hasta quinto grado disfrutarán de programas supervisados ​​y participarán en manualidades, juegos organizados, deportes y aventuras. Mini-Camp también incluye una visita del Croydon Creek Nature Center. Los programas pueden variar levemente según la ubicación. Los participantes deben traer un almuerzo todos los días y usar ropa y tenis cómodos. Vaya a
https://secure.rec1.com/MD/city-of-rockville-md/catalog
para registrarse. Lugar: Twinbrook Community Rec Center Fecha: del lunes 26 de marzo al jueves 29 de marzo Hora: 8:30 a.m-5:30p.m Curso # 4868 Costo: residentes $ 200 no residentes $ 220
Directorio de Estudiantes
El Directorio de estudiantes de Twinbrook ya está disponible. Si usted es un padre actual y no recibió una copia, envíe un correo electrónico a
membership@twinbrookpta.org
con el nombre y el maestro de su hijo y su dirección de correo electrónico.
Spirit Wear
¡Muestre su espíritu escolar y recaude fondos para la PTA! Puede ordenar en cualquier evento próximo de la PTA o completar un formulario de pedido y enviarlo a la escuela con su hijo (
inglés
/
español
). Para preguntas, envíe un correo electrónico a Jennifer Wood a
president@twinbrookpta.org
.
Únase a la PTA
¡Es hora de unirse a la PTA para el año escolar 2017/2018! ¿Sabías que las escuelas se vuelven cada vez más dependientes de las PTA para recaudar fondos para complementar los presupuestos escolares? Desempeñarás un papel importante para ayudar a la escuela a adquirir recursos y recompensar a los niños. Nuestra recaudación de fondos apoya:
● Programas / suministros que no están en el presupuesto escolar, incluidas las excursiones
● Eventos nocturnos para familias
● Anuarios escolares
● Libros y sitios web utilizados en el aula
● Asambleas escolares