Gaithersburg Book Festival

Please join Ms. Shelton, Mrs. Walsh, Ms. Leckie and Mrs. Duncan, at the Gaithersburg Book Festival on Saturday May 18th!  Our Twinbrook team will give a small prize to any Twinbrook student who finds us there!
The festival is from 10AM – 4PM at Gaithersburg City Hall (31 South Summit Avenue, Gaithersburg). Admission is free and Parking is free!
Come hear new and favorite authors speak all day! Try out a drawing or writing workshop for children: http://www.gaithersburgbookfestival.org/gbf-programs/childrens-workshops/.
MCCPTA & MCPS LGBTQIA Forum

Join MCCPTA & MCPS and community organizations on Saturday, May 18 at Wootton High School (2100 Wootton Parkway) from 9AM – 12PM to discuss working to build, support and advocate for a stronger and more diverse LGBTQIA school community.
RSVP at: https://mcpsweb.wufoo.com/forms/lgbtqia-rsvp-form/
School Facility Assessment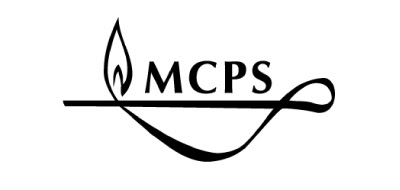 Montgomery County Public Schools recently released the results of its year-long assessment of all school facilities.  Each building was rated on a comprehensive set of factors that taken together provide an overall description of its condition.   MCPS will use the Key Facility Indicator (KFI) data to inform its Capital Improvements Program and facilities planning.  Twinbrook was rated in the middling category of buildings with "conditions needing review" which means it requires repairs, rehabilitation, or replacement of one or more building components.  In Twinbrook's case, the building components rated lowest were the roof; heating, ventilation, and air conditioning (HVAC) systems; fire protection; and furnishings.  Visit the MCPS webpage for general information about the KFI data (https://www.montgomeryschoolsmd.org/departments/facilities/kfi/) and for the detailed report on Twinbrook (https://www.montgomeryschoolsmd.org/departments/facilities/kfi/reports/206.pdf). The  PTA will continue to advocate for addressing Twinbrook's most significant capital needs.
PTA Meeting

Join us for our last PTA meeting of the year on June 4 at 7 PM in the Media Center.  We will be holding elections for the 2019-2020 school year.
All positions are open to new members to serve for the next year. The PTA sponsors activities like the teacher appreciation week, the Scholastic book fair and the Fun Run, our largest fundraising effort to pay for all Twinbrook field trips.  We need to fill all positions to have a functioning PTA.  Visit https://twinbrookpta.org/board-information/board-position-descriptions/ to read position descriptions and to contact current Board Members with questions.
If you're interested or have questions, please come to our meeting or contact Jennifer Wood at president@twinbrookpta.org.
Kindergarten Orientation


We are looking for volunteers to help direct new parents during the Kindergarten oriention on May 23 and May 24.  Spanish speakers are highly needed.  Contact president@twinbrookpta.org if you are available.
RM Athletics Golf Classic


We're excited to announce the 2nd Annual RM Athletics Golf Classic and would love your participation as we continue to build the RM community!  The golf outing will take place on Friday, May 31 at Laytonsville Golf Course with registration starting at 11 AM, shotgun start at 1 PM, and dinner/social/awards at 6 PM.
There are several ways to participate in the golf outing:
Golf: Register individually or as a foursome (unlimited practice, golf and cart, contests and prizes, beverages, catered BBQ dinner/social)
Dinner guest: Register as a non-golfer for dinner/social only (catered BBQ dinner/social, contests and prizes)
Sponsorship: Find a sponsor or sponsor a hole, i.e. "Lax Moms", "RM Class of 1978", "The Smith Family", a local business, etc.
Silent Auction: Donate an item (beach house for a weekend, gift card, etc.) or secure a donated item from a local business
Volunteer: Join the golf outing committee to help plan or to help with setup, registration, silent action, or another role (e-mail Joshua_Klotz@mcpsmd.org)
Promote: Share the event with family, friends, neighbors, and RM alumni
Please visit http://www.rocketathletics.org/golf-classic/ to register or to find more information.
Go Rockets!
Student Directory

The Student Directory is going digital!  Parents can go to https://atozconnect.com/cls/login.php to login.  Enter your zip code and choose Twinbrook to set up your account.  You can also download the app!
Questions? Contact membership@twinbrookpta.org.
Spirit Wear


Show your school spirit by  purchasing Twinbrook ES Spirit Wear – t-shirts, sweatshirts and magnets!   Order Forms:  Spirit Wear Order Form/Spirit Wear Order Form ES
Join the PTA


The number one reason to join the Twinbrook PTA is to benefit your child. In doing so, you also help our  school.  Get Connected! Tap into a Network! Watch Yourself Grow! Speak Up! Witness Improvement! Be a Role Model! 
Click here to sign up today: https://twinbrookpta.org/join-the-pta/ 
---
Festival del libro de Gaithersburg
¡Únase a la Sra. Shelton, la Sra. Walsh, la Sra. Leckie y la Sra. Duncan en el Festival del Libro de Gaithersburg el sábado 18 de mayo! ¡Nuestro equipo de Twinbrook le dará un pequeño premio a cualquier estudiante de Twinbrook que nos encuentre allí!
El festival es de 10AM a 4PM en el Ayuntamiento de Gaithersburg (31 South Summit Avenue, Gaithersburg). La entrada es gratuita y el aparcamiento es gratuito.
¡Ven a escuchar a autores nuevos y favoritos hablar todo el día! Pruebe un taller de dibujo o escritura para niños: http://www.gaithersburgbookfestival.org/gbf-programs/childrens-workshops/.
Foro MCCPTA & MCPS LGBTQIA
Únase a MCCPTA & MCPS y organizaciones comunitarias el sábado 18 de mayo en Wootton High School (2100 Wootton Parkway) de 9AM a 12PM para hablar sobre cómo trabajar para construir, apoyar y abogar por una comunidad escolar LGBTQIA más fuerte y diversa. RSVP en: https://mcpsweb.wufoo.com/forms/lgbtqia-rsvp-form/
Evaluación de las instalaciones escolares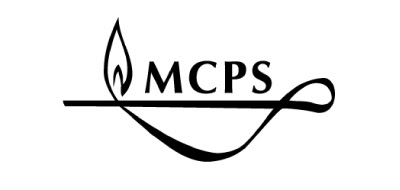 Las Escuelas Públicas del Condado de Montgomery publicaron recientemente los resultados de su evaluación anual de todas las instalaciones escolares. Cada edificio fue calificado en base a un conjunto integral de factores que, en conjunto, proporcionan una descripción general de su condición. MCPS utilizará los datos del indicador clave de la instalación (KFI) para informar su Programa de mejoras de capital y la planificación de las instalaciones. Twinbrook fue calificado en la categoría media de edificios con "condiciones que necesitan revisión", lo que significa que requiere reparaciones, rehabilitación o reemplazo de uno o más componentes del edificio. En el caso de Twinbrook, los componentes del edificio con la calificación más baja fueron el techo; sistemas de calefacción, ventilación y aire acondicionado (HVAC); protección contra incendios; y muebles. Visite la página web de MCPS para obtener información general sobre los datos de KFI (https://www.montgomeryschoolsmd.org/departments/facilities/kfi/) y para el informe detallado sobre Twinbrook (https://www.montgomeryschoolsmd.org/departments/facilities /kfi/reports/206.pdf). El PTA continuará abogando por atender las necesidades de capital más importantes de Twinbrook.
Reunión de la PTA
Únase a nosotros para nuestra última reunión de PTA del año el 4 de junio a las 7 PM en el Centro de Medios. Tendremos elecciones para el año escolar 2019-2020.
Todas las posiciones están abiertas a nuevos miembros para servir durante el próximo año. El PTA patrocina actividades como la semana de agradecimiento a los maestros, la feria del libro Scholastic y Fun Run, nuestro mayor esfuerzo para recaudar fondos para pagar todos los viajes de campo de Twinbrook. Necesitamos llenar todos los puestos para tener una PTA en funcionamiento. Visite https://twinbrookpta.org/board-information/board-position-descriptions/ para leer las descripciones de las posiciones y comunicarse con los miembros actuales de la Junta si tiene preguntas.
Si está interesado o tiene preguntas, venga a nuestra reunión o contacte a Jennifer Wood en president@twinbrookpta.org.
Orientación de Kindergarten
Estamos buscando voluntarios para ayudar a dirigir a los nuevos padres durante la orientación de Kindergarten el 23 de mayo y el 24 de mayo. Los hablantes de español son muy necesarios. Póngase en contacto con president@twinbrookpta.org si está disponible.
Clásico de Golf RM Atletismo
Estamos encantados de anunciar el 2º Campeonato Anual de Golf de Atletismo de RM y nos encantaría su participación a medida que continuamos construyendo la comunidad de RM. La salida de golf se llevará a cabo el viernes 31 de mayo en el campo de golf de Laytonsville y la inscripción comenzará a las 11 AM, la escopeta comenzará a la 1 PM y la cena / social / premios a las 6 PM.
Hay varias formas de participar en la excursión de golf:
1. Golf: Regístrese individualmente o como un cuarteto (práctica ilimitada, golf y carrito, concursos y premios, bebidas, cena social / BBQ con servicio de catering)
2. Invitado a la cena: Regístrese como no golfista solo para la cena / social (cena / social de barbacoa preparada, concursos y premios)
3. Patrocinio: encuentre un patrocinador o patrocinador de un agujero, es decir, "Lax Moms", "RM Class of 1978", "The Smith Family", un negocio local, etc.
4. Subasta silenciosa: done un artículo (casa de playa para un fin de semana, tarjeta de regalo, etc.) o obtenga un artículo donado de un negocio local
5. Voluntario: Únase al comité de salidas de golf para ayudar a planificar o ayudar con la configuración, el registro, la acción silenciosa u otro rol (correo electrónico Joshua_Klotz@mcpsmd.org)
6. Promover: compartir el evento con familiares, amigos, vecinos y ex alumnos de RM
Por favor visite http://www.rocketathletics.org/golf-classic/ para registrarse o para encontrar más información.
¡Vamos cohetes!
Directorio de estudiantes
¡El Directorio de Estudiantes se está volviendo digital! Los padres pueden ir a https://atozconnect.com/cls/login.php para iniciar sesión. Ingrese su código postal y elija Twinbrook para configurar su cuenta. También puedes descargar la aplicación!
Ropa de espíritu
Muestre el espíritu de su escuela comprando Twinbrook ES Spirit Wear – ¡camisetas e imanes! Formularios de pedido: Formulario de pedido de ropa de espíritu Inglés / Formulario de pedido de ropa de espíritu Español
Únete al PTA
La razón número uno para unirse a la PTA de Twinbrook es beneficiar a su hijo. Al hacerlo, también ayudas a nuestra escuela. ¡Conectarse! Entrar en una red! ¡Mírate crecer! ¡Hablar alto! Mejora de testigos! ¡Se un ejemplo a seguir! Haga clic aquí para registrarse hoy: https://twinbrookpta.org/join-the-pta/